Growing fruit trees in South Africa is worth the effort. If your garden space is limited, you don't need to grow an entire orchard. … Keeping them healthy and pest free is a commitment you will have to make in order for them to produce fruit.
Below are our top 3 picks of Fruit Trees
MANGO TOMMY ATKINS
mango is a named mango cultivar. Although generally not considered to be the best in terms of sweetness and flavor, it is valued for its very long shelf life and tolerance of handling and transportation with little or no bruising or degradation.
From R275
OLEA EUROPAEA
Mission olive' makes a stunning feature tree. Suitable for planting in small gardens due to slow growth speed and compact growth habit/ form. For this reason it is also suitable for containerised growing in planters as well as pots.The grey-green leaves are leathery and the smooth pale grey bark is ideally suited for a formal garden setting. The tree is hardy and can tolerate some degree of wind and poor soils.
From R293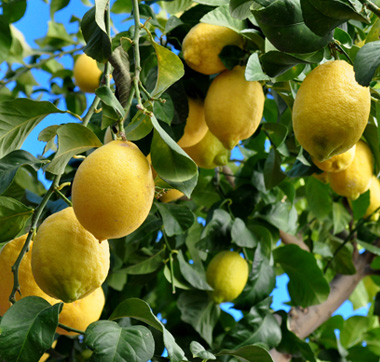 EUREKA LEMONS
have greenish-yellow flesh colour. They are very tender, juicy and fine-grained. Additionally, they have a highly acidic flavour. Lemon trees prefer a warm, subtropical climate with high rainfall to thrive. Although once established, they can grow in almost any conditions.
From R279
We stock a wide variety of trees, please pop in for a visit or gives us a call to find out more about the various species of fruit trees we have on offer.
Check out our Facebook page for regular updates and specials